We all love to travel, but often times the cost of traveling can be a deterrent. However, there are ways to cut costs while still enjoying your trip. This guide will show you some of the best ways to save money while traveling.
Travel During Off-peak Season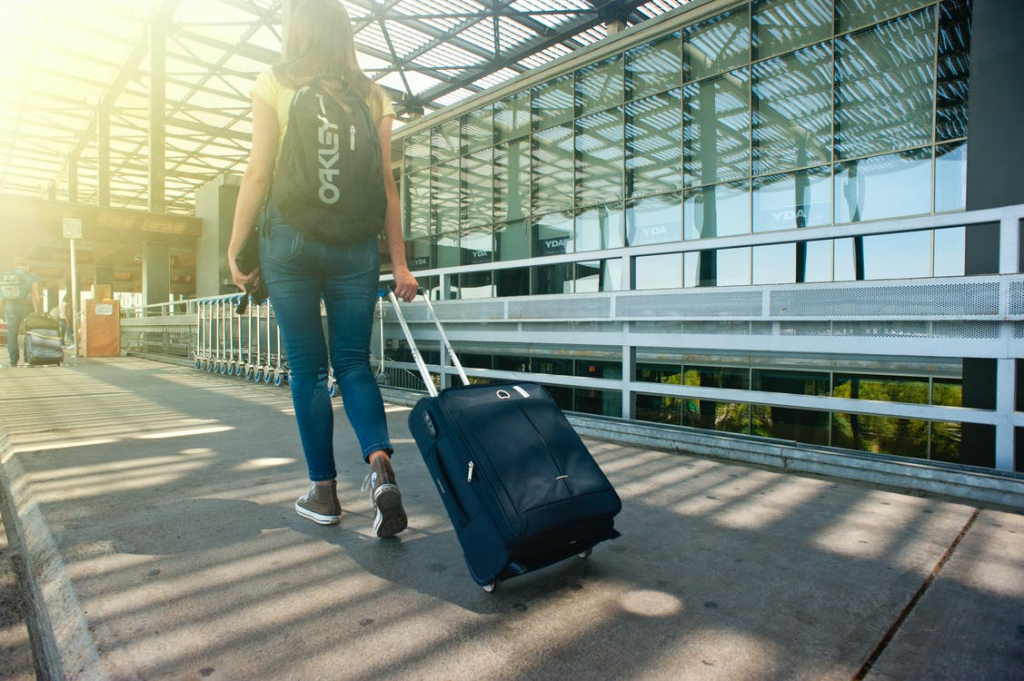 Image source: Unsplash
For many people, the summer months are the only time that they can take a vacation. However, traveling during the off-peak season can often be cheaper and more enjoyable. Flights and accommodation rates are typically lower during the shoulder or off-peak season, and there are fewer crowds at popular tourist destinations. As a result, you can often find better deals and have a more relaxing experience. So if you're looking to save money and avoid the crowds, consider traveling during the off-peak season. You may be surprised at how much you enjoy it.
Look For Package Deals
There's no denying that travel can be expensive. However, there are a few ways to cut costs without sacrificing your holiday experience. One way to save money is to book your flight, accommodation and car rental together as a package. Often, travel companies will offer discounts for customers who book multiple services at once. In addition, booking a package can simplify the process of planning your trip, as you won't have to juggle multiple reservations. Before you start packing your bags, be sure to check out some package deals to see if you can save yourself some money.
Join a Loyalty Program
Have you ever been stranded at the airport with a canceled flight? Or had to pay full price for a hotel room when all you wanted was a place to crash for the night? If you've ever experienced the frustration of travel mishaps, you may be wondering how you can avoid them in the future. One way to do this is to join a loyalty program. Many airlines and hotels offer loyalty programs that can give you access to exclusive deals and discounts. For example, some programs offer free upgrades, early check-in, or late check-out. If you travel frequently, it may be worth signing up for a program. That way, you can rest assured knowing that you have a fall-back option if your plans go awry.
Travel Light
For many travelers, packing light is a challenge. After all, it's hard to know what you'll need when you're on the road. And with airlines charging fees for checked baggage, it can be tempting to pack as much as possible in carry-on luggage. However, there are several good reasons to travel light. First, it can save you money. Checking a bag can add extra dollars to your airline ticket. Second, it can save you time. Checking baggage can add 30 minutes or more to your time at the airport. And third, it can reduce the risk of lost or damaged belongings. When you have less luggage, there's less to keep track of – and less to worry about. So whether you're taking a weekend getaway or a long-awaited vacation, consider packing light and traveling carry-on only. It could make your trip smoother – and cheaper – in the long run.
Use Public Transportation
Renting a car can be expensive, especially if you're only using it for a short period of time. Public transportation can often be a cheaper and more convenient option. In many cities, there is an extensive network of buses, trains, and subways that can take you where you need to go. And if you're traveling in a group, carpooling is also a great option. Not only will you save money, but you'll also help to reduce traffic and pollution. When planning your next trip, consider using public transportation instead of renting a car. It could end up being the best decision you make.
So, there you have it! Our top tips for ways to cut costs while traveling. We hope you find these helpful and that they allow you to enjoy your vacation without breaking the bank. What are some of your favorite tips for keeping expenses down while on the road? Let us know in the comments below!