There are so many different places you can go when you first purchase a brand-new quad bike. Some people might take it for a ride in their neighbourhood, but so many people want something more from their quad bike. Thankfully, because quad biking is becoming an incredibly popular hobby, more and more people are finding the perfect trails all across the country.
Whether you are in it for the scenic views and feeling the wind on your skin, or you are in it to simply feel the excitement that comes from riding a quad bike, you will surely be able to find a trail that suits your interests.
Where Should You Take Your Quad Bike?
Once you have picked up your quad bike from QuadBikes R Us, you have the entire country before you to explore. The trail that will be best for you depends entirely on what you are looking for. Some people are in it for the challenge, while others are looking forward to the thrills. Some people just want to enjoy the scenery along the way. Since there are many different priorities that people have, there are several trails that you could consider the best in the entire UK. For instance, many people find that the Quad Challenge that is near Swansea provides the thrills and challenges that many bikers search for. While the scenery of the woodlands might not be the most interesting, the adrenaline rush that you will get from this trail will be more than worth it in the end.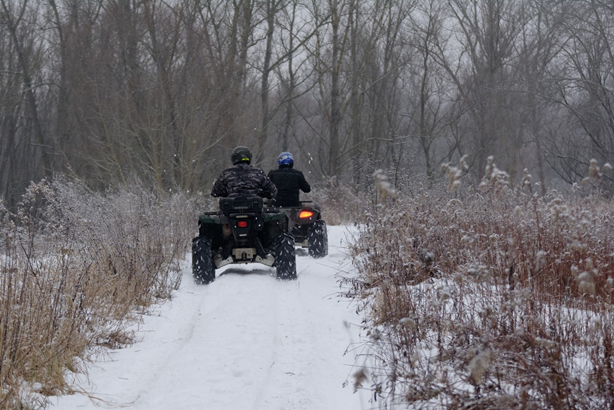 On the other hand, some people value the scenery more than anything else. These people might find that the trail in Newtonmore, near Inverness-Shire provides the views that you can appreciate. Dotted with rivers and lakes, you will be able to enjoy the sights while a trained expert guides you over the rocky slopes of the Scottish highlands. If you are looking for the perfect trail, there are so many more to choose from than this.
Knowing What To Prioritise
When searching for the trail that is the best in the country, there are some things that you will need to prioritise. If you are looking for a trail that is the scenic equivalent to a stroll in the meadow, then you can expect that it might not be a very thrilling or challenging experience. Likewise, the trails deep in the forests might not be the most beautiful to look at, but they can provide a challenge unlike any other.
Knowing what the best trail is means that you will need to know what you value most during your quad biking adventures.